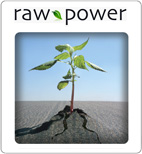 Open Heart Rhythms

Holistic Fitness For Health & Wealth of Being

Life is

Movement

Heals

Fun = Fitness

Balance

8

Enhance Your Holistic Fitness Program With Sound Nutrition for Optimum Wealth of Being!

"You yourself, as much as anybody in the entire universe, deserve your love and affection." ...
Buddha

You Are Worth It!

It's time to feed your body the highest quality, high vibration food and water available to increase your vitality, energy, quality of life, and longevity.

This class focuses on raising consciousness and nutrition IQ with healthy dietary options that are good for you and the planet. Discover the benefits of nutrient dense foods, clean, high vibration water, the raw foods explosion, good oils, sweetners, and salt, green drinks and juicing, detoxifying naturally, natural body care, simple muscle testing techniques, and so much more.

To make it even more fun, tasty samples, a little movement to music, and a guided meditation are included!

Host a "Nutrition Night" !

Gather a group and host a "Nutrition Night" at your location. Host/Hostess pays nothing and receives a free thank you gift, too!

2 1/2 - 3 hrs. ---- $25.00 per person

Energy

Vibration

Harmony

Gratitude

Joy

"The best vitamin to be a happy person is B1."

...unknown author